Jae. 22. Texas. Photog.

This is a glimpse of my world as I currently know it. I post my own photography every once in a while. California girl living in Texas. Don't take me too seriously, life is too short to. I'm plus sized and modified. I'm an open book, so if you ever need an open ear and an open heart, mine are all yours.
None of the photos were taken by me unless otherwise noted.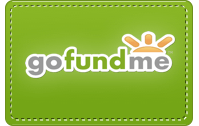 I really worry about which selfie my family would put on the news if I ever went missing. 
Biggest plot twist in history.
ranunculus, hydrangea, and poppies, please!
Couple outtakes from briefly walking through Reykjavik today.
Photos of Angelina Jolie shot by Brad Pitt
2k58:

thank you

YOU TOOK THE DOTS OFF THE BOWL
literally the last song I ever thought I'd see on tumblr
and yet i'm singing along to every damn word
THIS IS WHAT HAPPENS WHEN YOU LIVE IN TEXAS
Who run the world? …Booty.
omg the fox plug *-*