Jae. 22. Texas. Photog.

This is a glimpse of my world as I currently know it. I post my own photography every once in a while. California girl living in Texas. Don't take me too seriously, life is too short to. I'm plus sized and modified. I'm an open book, so if you ever need an open ear and an open heart, mine are all yours.
None of the photos were taken by me unless otherwise noted.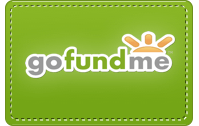 untitled on Flickr.
Rob, the vocalist for a local Dallas band called Dark Horse Darling, brought his son with him on stage. he was tossing free CDs into the crowd and had such attitude, when he sat down next to me, I had to snap a shot of him.

Rob still says this is his favorite photo of his son and to me, that is one of the coolest things ever.